Through insight, IoT and Digital Transformation expertise, Spica builds applications that provide real-time data, visibility and evidence-based information to improve the efficiency and management of buildings.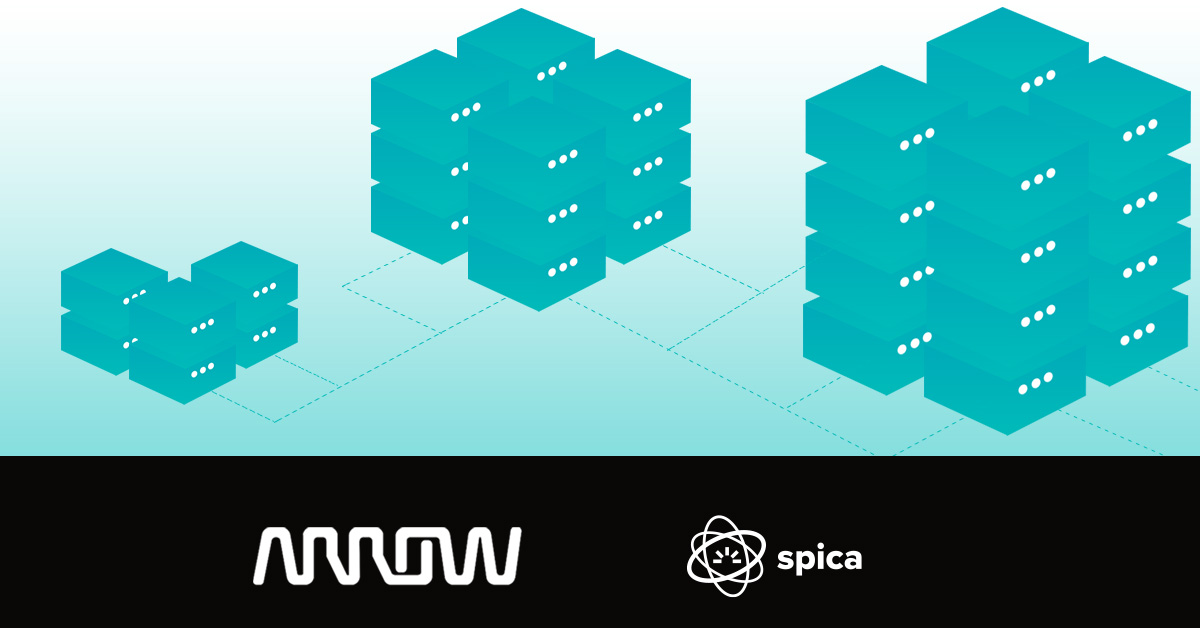 Spica wanted to connect with a channel distributor that could deliver a cost-effective, scalable and flexible model for provision of cloud computing requirements. Spica chose ArrowSphere, Arrow's cloud delivery and management platform to help deliver the GemEx® platform for its customers.
Spica worked closely with our customers to extend the GemEx Engine® Platform (formerly known as Devicepoint®) to deliver a new use case, management of occupancy levels across a building to provide a safe working environment.
Atos engaged the team at Spica to deploy our space optimisation solution nationally. We worked closely together to monitor and understand occupancy and utilisation levels across the whole Atos UK portfolio.
Atos is a multinational information technology (IT) service and consulting company with over 110000 employees in 73 countries. They develop and implement innovative digital solutions that support the business transformation of clients and address the environmental and social challenges we all face.
Spica and ISS deliver enhanced services for Smart Cleaning contracts
ISS is one of the world's largest Facility Service providers, with market presence in Europe, Asia, North America, and Australia. ISS employs more than 490,000 people across these operations and aims to lead and innovate in the world of facility management by providing everything from cleaning and catering, to fully Integrated Facility Services.
Spica is one of 10 SME's in the winning consortium for a £10m Internet of Things Smart Cities Demonstrator, for Manchester CityVerve.
Our challenge?
To quickly and easily retrofit sensor capabilities into 'legacy' buildings, by means of 'non-destructive' installations, and make that data available to other enterprise systems in order to produce building management and optimisation on a par with that in modern buildings.
State of the Art Legionella monitoring system implemented at IBM's historic Research and Development facility
Our challenge?
To pro-actively address health mandates aiming to reduce occurrences of Legionella outbreaks, by implementing a non-intrusive system in a registered historic landmark building which has limits on upgrades to physical structures.
The Highlands get connected with IOT
Our challenge?
To launch the Highland's first fully-functional, low power, wide area Internet of Things network at the new An Lòchran building on Inverness Campus, enabling monitoring a range of building management data and also to allow businesses in the Highlands to access emerging IOT technologies and support companies in developing new products and services.
We recently won the prestigious 2017 i-FM Technology in FM award for our deployment of the Smart Building in a Bag at the Royal National Lifeboat Institution (RNLI). Pete Derry, our innovations director, at Interserve discusses our award winning partnership, with the RNLI.
Since 2014 we have been working with the Royal National Lifeboat Institution (RNLI) to deliver total facilities management across its estate. Recently there was a need from the charity to operate more efficiently to maximise the resources it has whilst continuing to look after its people. Partnering with SPICA Technologies we have developed a mobile solution called 'Smart Building in a Bag' which is part of the InterSmart solutions.
"Working with Spica on the installation of water monitoring devices at Manchester University NHS Foundation Trust has been a real pleasure. The team fully understand the complexities of working with the NHS and our PFI partner. They have been considerate and flexible throughout the process and have responded quickly to opportunities to install the devices in difficult to access areas where we are treating our immunosuppressed patients. Spica have an innovative product which will inevitably change the face of water monitoring and compliance. Rather than searching for problems, we can focus resources on responding to automatically identified issues. The data is simple to manage with a range of reporting options to suit the end user."
Jan Maiden Facilities Manager, Research & Innovation Division – Manchester University, NHS Foundation Trust
Our expert team are available to discuss your
organisations return to work strategy. Get in touch today to discuss how you can join the digital workplace revolution.